Ayurveda Lifestyle Counselor Training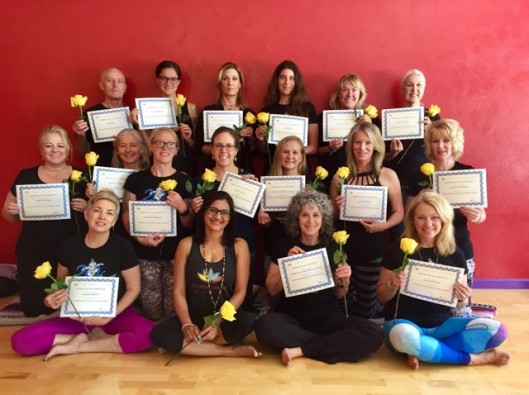 Arpita is delighted to announce Ayurveda Lifestyle Counselor Training Program at Divine Center of Yoga. This 4 Months (one weekend/ month) training program is for everyone, whether you like to pursue ayurveda lifestyle professionally or personally.  Come join Arpita to learn the core concepts of Ayurveda, including its philosophical approach and its practical applications.
Training Overview:
History of Ayurveda and Sankhya philosophy
Five Element Theory concepts
Tri-Dosha Mind & Body Therapy
Dincharya- daily routines
Ritucharya- seasonal routines and Ayurveda and Yoga Therapy
Ayurvedic Nutrition: Food as a Medicine
Concept of Agni and Ama
Concepts Prana, Tejas and Ojas
Ayurveda and Yoga Therapy
Pranayama and meditation for balancing the doshas
Identify commonly available Ayurvedic Herbs and their practical uses
Role of Mind for lifestyle Management:  a Yogic Perspective
Ayurvedic Anatomy & Physiology learning
Ayurvedic tongue and face analysis procedures
Case studies
As a Ayurveda Lifestyle counselor you will able to:
Assess an individual's constitutional type and determine the state of their Agni and Ama
Provide doshic dietary and seasonal recommendations
Offer Ayurvedic Yoga Therapy, Pranayama and meditation based on individuals need
Recommend Ayurvedic  Dincharya (daily routines) and Ritucharya (seasonal routines)
Recommend  general herbal remedies per individuals constitution
Instructor: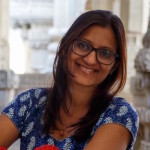 Arpita Shah is NAMA certified Ayurveda Practitioner in Dallas Fort Worth Area. She has studied extensively under her Teacher (Guru) Dr. Vasant Lad, world renowned Ayurvedic physician and the grandfather of Ayurveda in USA. Recently, She completed 6 weeks long Clinical Practice with Dr. Lad at Vasanta Institute of Ayurveda Pune, India. She is also ERYT 500 Registered Yoga Teacher and holds Bachelors degree in Nutrition.
Arpita offers Individual Ayurveda consultation (heath/wellness consultation),  she leads educational workshops, teaches Ayurvedic yoga and Ayurveda training as part of her services.
Checkout Arpita's Ayurveda Journey !!!
Training Location:
Divine Center of Yoga, 3280 W Southlake Blvd, Southlake, TX 76092
book list:
Click here to get complete book list for this program.
Investment:
$1600 for all four modules or $450 per module + $100 registration fee
To Register:
Training Dates:
Module 1: Ayurveda: History and Introduction to Samkhya philosophy:  Jan 19- 21, 2018
Module 2: Ayurveda Yoga Therapy: Feb 16-18, 2018
Module 3: Ayurvedic Nutrition: Food as a Medicine:  March 23-25, 2018
Module 4: Ayurvedic Anatomy and Physiology & Case Studies: April 13-15,2018
If you would like to host this Ayurveda Training  or a special Ayurveda Workshop in your yoga studio, wellness center, or community, feel free to contact us. We love to hear from you.
Testimonials:
I am proud to call Arpita Shah my teacher and friend. The Ayurvedic Lifestyle Counselor training is life-changing! You can count on Arpita to be a wealth of information and bring her best self to each weekend workshop to present the in depth studies of Ayurveda in an organized, practical way. She lives and breathes her practice, sets an example of a balanced lifestyle and is a true expert in the field of Ayurveda. She leads with a compassionate, gentle approach when working with students making her accessible and relatable. I highly recommend Arpita Shah as a teacher to anyone looking to deepen their understanding of Ayurveda and Yoga studies. I am registered and looking forward to her 300-hour yoga teacher training next year and plan to join her on a retreat in the next few years. Let the Om Yoga Journey continue!
– Aimee A., 2017 ALC training, Dallas, Texas
This Ayurveda training course has given me deeper insight into my own current state of heath and those around me. I look forward to taking more courses with Arpita Shah in future. This is such practical and sensible knowledge that anyone who wants to improve the quality of their life. I am so inspired
– Katherine R., 2017 ALC training, Pueblo, Colorado
Arpita Ayurveda Lifestyle Counselor Training exceeded my expectations and depend my fascination with this ancient wisdom. Truly a gift to yourself and others in your life. I would take this training again, myself
-Alyana B., 2017 ALC training, Pueblo, Colorado
I truly enjoyed my ALC training very much. Arpita has a wealth of knowledge to offer and delivers it in a fluid and articulate way. She makes this training fun and I am sad to see it done. Thank you Arpita Shah
-Quiroz J., 2017 ALC training, Pueblo, Colorado
I cannot believe how much I learned from Arpita. This training was fun and rewarding. I will use this knowledge for the most of my life.
– Emilie P., 2017 ALC training, Pueblo, Colorado
I completed my Ayurveda lifestyle counselor training with Arpita in 2016. It was a perfect time in my life to dive deeper into my previously self-directed studies of this ancient wisdom. I am a new mother and I was interested in learning a practical and effective whole-body healthcare management system for myself and my family. Through this training with Arpita I gained knowledge on how to manage stress and anxiety and promote overall wellness in my life. I also enhanced and enriched my study of yoga, and as a yoga teacher, I learned some valuable applications to integrate principles of Ayurveda into my yoga classes to help heal the body and mind. During the training, Arpita skillfully managed to balance demystifying Ayurveda without oversimplifying this rich and deeply intricate system of medicine. I would recommend this training for anyone, not just yoga teachers and yoga practitioners. I would not hesitate to take another training with Arpita.
– Amy G., 2016 ALC training, Detroit, Michigan
What an amazing journey! I'm so glad I did this program. Arpita is so full of knowledge and shares this with her students. She always makes herself available for questions and helping people learn. I learned so much more than I expected. Awesome experience
-Tracie G.
I have been going to Arpitas Ayurvedic classes for about a year and following an Ayurvedic lifestyle in baby steps with minor changes to my routine as recommended by Arpita. Her teaching style is such that she leads you to delving deeper and discovering the answers to help you and is amazing at this. I recently went to the doctor and my hemoglobin a1c is decreased from 9 to 7 and I have lost 50 lbs and gained so much energy and health during this time. I recently completed her Ayurvedic lifestyle counselor program and am hungry for more. I plan on delving deeper. Thank you Arpita.
-Eileen C.
I just completed the Ayurveda In-Depth Studied and Lifestyle Counselor Training, and it was phenomenal!!! Arpita is so passionate about helping others create wellness in their lives and that passion shines through her teaching. She truly wants to empower others by sharing her wealth of knowledge. Dive in! You won't regret taking this course.
– Denise S.
I couldn't be happier with the Ayurveda In-Depth Studies and Lifestyle Counselor Training that I received from Arpita. She is absolutely amazing! She is very passionate about Ayurveda and stays true to the subject. Arpita makes sure you know the information and that you know how to utilize the tools and resources that are available. She makes learning fun and comfortable. You will be glad you took her course! – Thank you for your guidance, Arpita!!!
– Priya P.
I have studied Ayurveda from different teachers and even taken year long training before. However, Arpita's training is by far the most comprehensive …and the most comprehensible. Arpita is so patient and knowledgeable, and she breaks the elements of Ayurveda down into digestible pieces and won't move forward until she feels you grasp the concepts. I have absolutely walked away from this training with a deeper understanding of the qualities of our mind and body and how to deal with those aspects to better live in harmony with nature. …So simple it is
– Jennifer U.