Ayurvedic Yoga Training for Yoga Teachers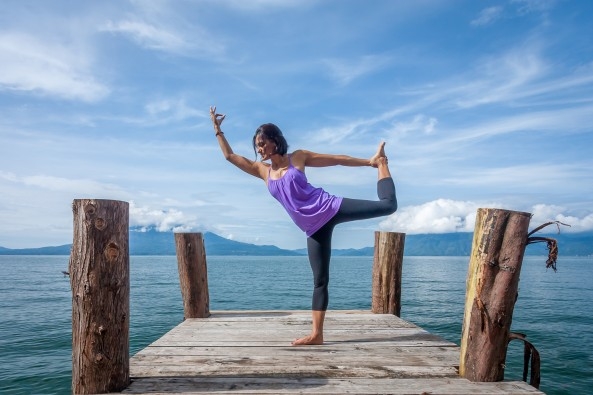 Ayurvedic Yoga training incorporates the healing qualities of Ayurveda with the sister science of Yoga. This training is for yoga teachers who are looking to incorporate Ayurveda principles into their regular group/private yoga classes. Training enables yoga teachers to target yoga practice specific to individuals need based on time of day, time of year, time of life and whatever imbalances (physical, emotional or energetic) are present in the moment  – a truly unique approach to the modern day yoga!
50 hours of Yoga Alliance CEU/s provided.
Training Overview:
The training consist of  2 modules, total of 50 hours. it will cover:
History of Ayurveda and Sankhya philosophy
Five Element Theory concepts
Concepts of Prana, Tejas and Ojas in yoga class
Concepts of Sattva, Rajas, and Tamas
Create and adapt yoga classes base on Ayurveda principles
Understand Ayurvedic variables for sequencing yoga class
How to teach Vata, Pitta and kapha yoga classes
Energetics of Ayurvedic asanas
Pranayama and meditation for balancing the three doshas
Note: pre-requisites for this training are Previous Yoga teacher certification. (200 YTT or 500 YTT). ]
Investment:
$1000 (consist of $100 registration fee and $450 per module)
For more information or to register please contact Arpita Shah using the contact form on this page.
Schedule:
Module 1: Ayurveda: History and Introduction to Sankhya philosophy: Jan19-21,2018
Module 2: Ayurveda Yoga Therapy: Feb 16-18, 2018
Testimonial:
As a yoga teacher, learning the fundamentals of Ayurveda is essential in guiding students through practices that will help them with not only improving Asana practice but also establishing balance in their body and mind through specific poses, pranayama, foods and routines. Without a basic understanding of the seasons and doshas, we may unintentionally leave our students in a state of aggravation instead of ease. Arpita Shah is an incredible teacher, practitioner and leader in Ayurveda and we are fortunate enough to have her in the DFW area! Her training is thorough and her knowledge is continually growing as a dedicated, lifelong learner in yoga and Ayurveda. You can trust that Arpita has your best interests at heart and works to help you find balance in not only your life but is available to consult about your clients' lives as well as you grow your practice. For the past 8 years, I have said that Yoga has changed my life for the better. Now, sister science, Ayurveda has taken my practice to another level of awareness and overall wellness.

-Amy A.